Tree of Lights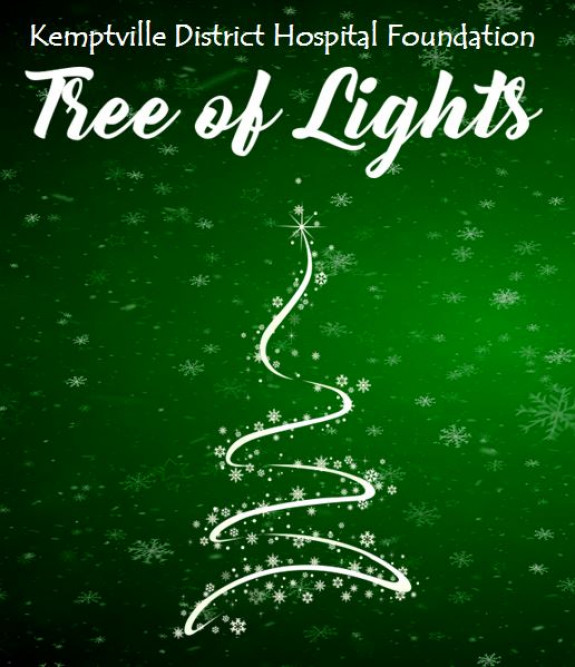 Event Details
Tuesday 06 November 2018
08:00am
As the holidays approach, we want your help to fill our tree with beautiful lights; buy a light/lights in memory or in honour of someone with special meaning in your life.
Our tree will shine from November 24th through to the New Year.

If you would like to purchase a light/lights, please call Holly at (613) 258-6133 ext. 217. Buy your lights before December 20th to be featured in our dedication ad in the Kemptville Advance!

Please note, this year we will not be having an official lighting ceremony.